About
For over 50 years, Soil and Water Conservation Districts have led communities in making sound decisions about the use and care of natural resources.
Hendricks County Soil and Water Conservation District is an agency that works with the county's citizens and organizations to conserve our natural resources. The SWCD works closely with all partners in the Indiana Conservation Partnership.
Our mission is to provide education, technical assistance and leadership to the public and landowners; to conserve soil, water and all natural resources.
Watch a video about our work!
Click on the center of the image below to play video.
We work on conservation efforts that preserve and build topsoil and improve soil health. Soil health is an approach to managing soil to its optimum potential. Healthy soils are a key component of environmental and agricultural resilience.
Our agency helps landowners and land users conserve the water, improve water quality, and reduce runoff and pollution from farms and urban environments.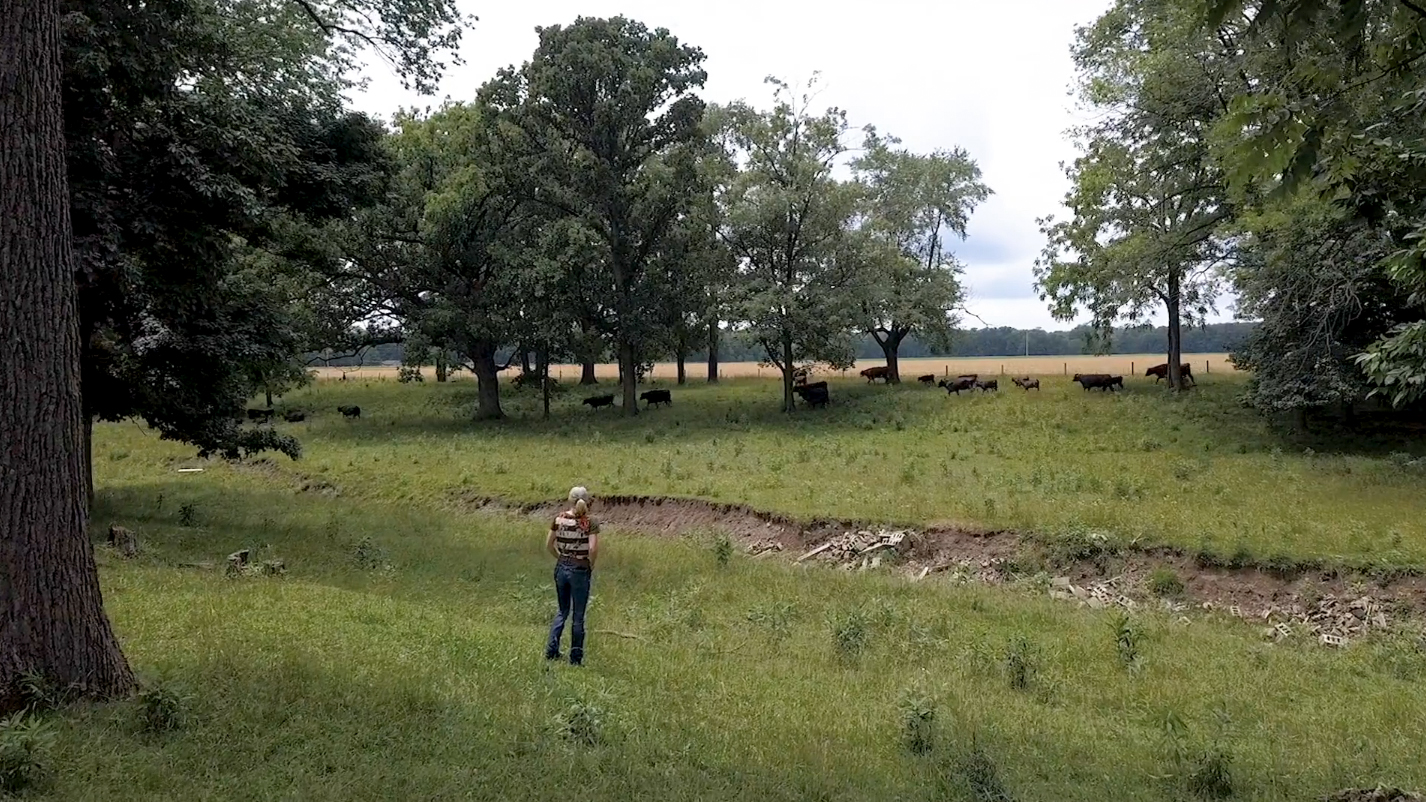 Conservation and responsible stewardship of all natural resources is the foundation of the SWCD's work in the county.
Services
We focus on conservation throughout Hendricks County.
Whole-Farm Conservation Planning
The SWCD works closely with the Natural Resources Conservation Service (NRCS), Indiana State Department of Agriculture (ISDA), and other agencies in the Indiana Conservation Partnership to help you develop conservation plans for multiple aspects of your farm. We provide technical assistance, site visits, and additional resources.
Soil Health Initiative
The SWCD's Soil Health Initiative is designed to help diversified and small farms, backyard growers, and community gardens regenerate soil health and improve water quality.
Construction
Our staff review construction plans, and help implement the Stormwater Pollution Prevention Plan (SWPPP), and conduct Rule 5 work. We provide technical assistance to improve construction sites' impact on soil and water quality.
Need to submit plans for review? Contact us to speak with our Natural Resource Conservationist.
Our Office
195 Meadow Drive, Suite 2
Danville, Indiana 46122
Call us:
317-745-2555 ext. 3
PUBLIC MEETINGS
The public is encouraged to attend our monthly board meetings, held at 7:30am on the 1st Tuesday of the month. Occasionally, we will move the time up or back to accommodate other district business. To find out about this month's meeting, please call our office (317-745-2555 ex. 3).